4 Ways to Help on Earth Day 2022
by
Coco Veda Team
April 18, 2022
Earth Day is commemorated every year on April 22. It is an environmental movement that aims to raise awareness about pollution and ways to maintain a clean habitat. In recent years, the world has been experiencing more and more calamities brought about by climate change. There has been an increased number of floods, typhoons, droughts and other catastrophic events. The intensity of this problem is further highlighted as recently over 1000 scientists from 25 different countries protested after the release of the Intergovernmental Panel on Climate Change's new report. The protest was to stress on the urgency and injustice of the climate and ecological crisis with an IPCC report stating that the world only has 3 years to mitigate the worst of climate change. Hence, Earth Day 2022 is very crucial for us to participate in to make as much impact to heal our planet.
History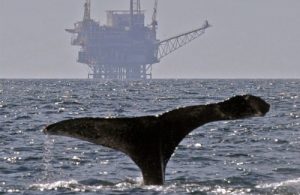 Most of us have heard about Earth Day. However, do you know why we celebrate this day? This day was first observed after a massive oil spill in Santa Barbara, California in 1969. It was the largest oil spill in United States waters by that time. The spill had devastating effects on marine life, killing an estimated 3,500 sea birds, and marine animals such as dolphins, elephant seals , and sea lions. As a result of this catastrophic event, U.S. Senator Gaylord Nelson rallied national support for environmental protection and safer industrial regulations. Earth Day then led to the foundation of the Environmental Protection Agency and the passage of the Clean Air Act, Clean Water Act, and the Endangered Species Act. In 1990, Earth Day garnered more recognition with over 200 million people participating in 141 countries. The success of the movement increased worldwide recycling efforts and led to the formation of the United Nations Earth Summit in 1992.
Earth Day 2022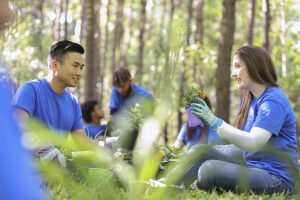 The theme for this year's Earth Day is to "Invest in our Planet". This is a collective effort and we need to unite in order to save the Earth. We need to take concrete steps to restore nature and live more sustainable lives to ensure that our planet stays habitable for the next generations to come. If you are eager to help but you are unsure how, we have collated a list of activities and organisations you can support in Singapore for Earth Day 2022.
1) Carbon-Conscious Dinner Menu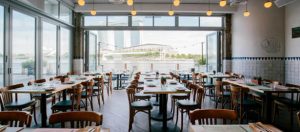 You can now book a table  at Lucha Loco or Super Loco Robertson Quay and Customs House to get yourself a four-course or a la carte carbon-conscious dinner menu. The dishes are made of sustainably sourced, ethically-raised ingredients with a low carbon footprint. Super Loco Robertson Quay's Zero to Hero drink is a zero-waste cocktail concoction with upcycled tropical fruit waste-infused Arquitecto Blanco tequila. Furthermore, the Loco Group will also plant a tree under your name when you order the set menu! This will be planted in Borneo where they are trying to help in the reforestation efforts there for endangered rainforests. The Super Loco Group's Loco Earth Month is only running till the 30th of April. So book your table now and plan a dinner with your loved ones!
2) Donate to World Wildlife Fund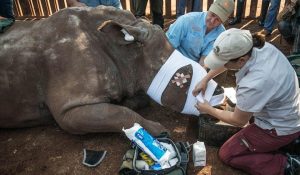 World Wildlife Fund is one of the many organisations that are working hard to tackle the environmental issues our world is facing. It is crucial for us to reach out and support these organisations so that they continue with their campaigns and activities. World Wildlife Fund has achieved 68 active projects, 58 partnerships with businesses, 10 countries and 7 community partners in Singapore in 2021. Help them continue to protect our home by donating with whatever amount you can give. Do remember that no donation is too little or too big, each and every donation can bring us one step closer to healing our planet.
3) Volunteer in PlasticLite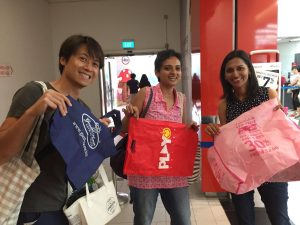 If you are eager to take action and have expertise in fields such as Corporate Outreach, Content Writing, Graphic Design, Website and Social Media Management, you can volunteer in PlasticLite. You can be a part of their team and help them transform our plastic-loving Singapore. 
4) Support Eco-friendly Brands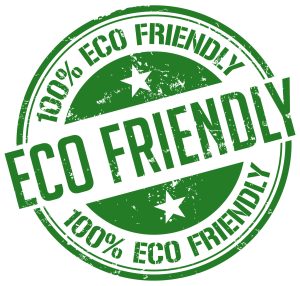 There are a few eco-friendly brands available in Singapore that you can switch to to live a more eco-friendly lifestyle. You can find brands in areas such as fashion, food or even health and wellness. Some examples of eco-friendly brands that you can look out for are Scoop Wholefoods, Eco.le, The Fashion Pulpit, Oliveankara and many more. Coco Veda is also a socially sustainable coconut and plant-based health and wellness enterprise that is aligned to the United Nations Sustainable Development Goals.