5 Chinese New Year Traditions
by
Coco Veda Team
January 24, 2022
Chinese New Year is one of the most important holidays in China which is also celebrated in many other parts of the world. The celebration is associated with several myths and customs. People practice traditions that have been passed down from many generations. It is truly special to witness people carrying out these special practices and beliefs even until today. There are a lot of traditions that are done during Chinese New Year and it can vary in different places. Here are some traditions you would not want to miss this New Year!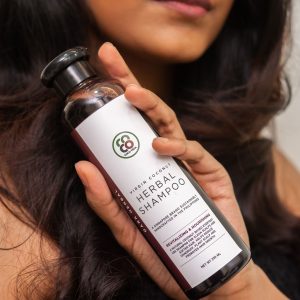 1) Do not wash your hair and clothes
If you're planning to get your hair done, you better schedule your hair appointment before Chinese New Year. Other than that, you should also make sure you have thrown your dirty clothes in the laundry before the festive season. This is because of a myth from the olden days that doing so would be offensive and will bring bad luck to the family. In Chinese, hair is pronounced the same way as fa in facai, which means to get rich. This is why you should avoid washing your hair as it corresponds to washing away your fortune for the New Year.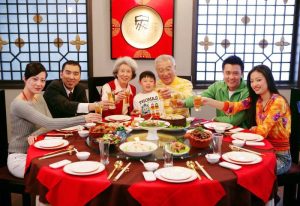 2) Reunion Dinners
In this festive occasion, families gather for reunion dinners that is a symbolic way to ensure families remain strong for the new year ahead. It is also dubbed as tuanyuan which is translated as "gathering around the family hearth". During the olden days, people would usually place a fire stove under the table during reunion dinners. However, in this current age people have replaced this with the more commonly known hotpot meals. The dishes served also have their symbolic meanings such as "yu" which is fish in Chinese that is believed to bring in prosperity.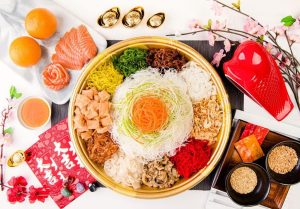 3) Lo Hei
Lo Hei is the act of tossing a giant plate of yusheng salad while shouting out phrases of luck and prosperity. This tradition is more commonly practised in Singapore and Malaysia. The "prosperity toss" uses a Cantonese-style raw fish salad and other ingredients that correspond to auspicious phrases. For example, pomelo represents good luck and a smooth sailing year ahead; pepper is for attracting wealth and treasures, while green radish symbolises eternal youth. It is believed that the tradition was first created by four master chefs in 1964 in a restaurant kitchen in Singapore, then a part of Malaysia. Another legend has it that this practice can be traced back among fishermen in Guangzhou, China where they would enjoy thin slices of raw fish to celebrate Ren Ri, the 7th day of Chinese New Year which traditionally signified the day humans were created.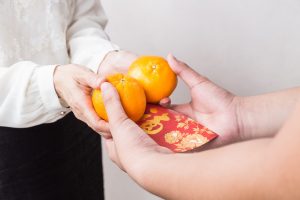 4) Exchanging Oranges
Do you know why people exchange oranges during Chinese New Year? Do you have any guesses why there has to be two? This act of exchanging oranges symbolizes luck and wealth. They are also known as "song gam" in Cantonese, which means giving gold. An important thing to take note is that you have to offer two mandarin oranges with both hands because it is believed to double the prosperity exchange. In Chinese, the term is called "shuang xi" which is the most common symbol of good luck.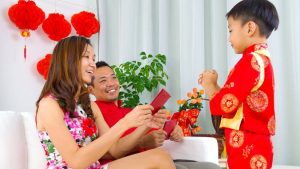 5) Giving Red Envelopes 
The giving of red envelopes, or angbaos, is one of the more famous Chinese traditions. These envelopes are given out by married couples to the young or single adults. You may be wondering where this tradition stemmed from. It all began from the legend of the Eight Immortals. A couple turned themselves into coins in order to save their newborn son from the evil demon Sui. They hid under the baby's pillow amidst sheets of red paper. When the demon arrived, the coins gave off a powerful beam of light that frightened it off. This is why children are given red envelopes with money inside to protect them from Sui.
One of the first few things that people do during Chinese New Year is to "Bai Nian" which is the act of greeting and wishing each other luck. When the unmarried adults and children receive their red packets they will in turn wish fortune and good health to the married couple. This year, Coco Veda is launching the 养身之宝包 – Wellness Bundle that you can purchase for your loved ones to wish them good health and wellness for the year to come.