5 Ways to Have a Great Easter Sunday Celebration
by
Coco Veda Team
April 11, 2022
Easter Sunday is not commemorated on the same day every year. It is observed on a Sunday between March 22 and April 25. This year the event falls on April 17. You may be wondering how the Easter Date is determined. Easter always occurs on the first Sunday after the Paschal Full Moon. The Paschal Full Moon is the first Full Moon of spring. Easter Sunday is a joyous event for Christians as it commemorates the defeat of death and the hope of salvation in the religion. If you are not familiar with the holiday and how it is celebrated, this blog can give you a better glimpse of how Christians observe this day with 5 Easter Activity Ideas. 
1. Decorate Easter Eggs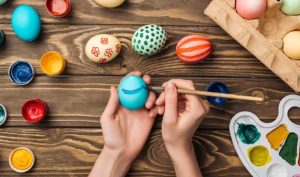 One of the more famous ways to celebrate Easter Sunday is to decorate easter eggs. This would be a great activity to have with your children or even as a Family. All you need is some art materials and a few fake or real eggs and decorate them as you wish. There are no rules to this. You can use markers, glitter or paint and get creative with decorating your very own easter egg!
2.
Have an Egg Hunt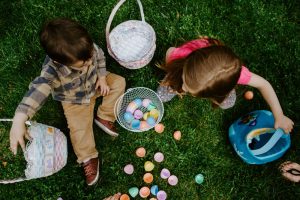 If you have a large space that is safe for children to run and play around, an egg hunt activity will be perfect for Easter. You can purchase fake Easter eggs in your local crafting store and place some candy inside. After which, you can hide it around your house or backyard for your children to find. This would be a great and memorable activity to do as a family, and I am sure your children will have a lot of fun playing this!
3.
Attend a Church Service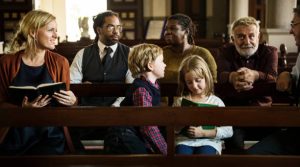 Easter is a merry celebration with plenty of fun activities but we should not forget the root of this celebration. It is a religious event for Christians and if you are one, it is important to acknowledge this day and attend your local church service.
4. 
Spend time with your loved ones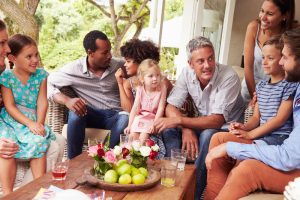 All of us may have different cultures, religions or family backgrounds. However, one thing that humans have in common is that we require connection with other people. Celebrations like Easter gives us the opportunity to reconnect with our loved ones and make memories we can look back on. Don't forget to take pictures and videos if you are planning a gathering with your family and friends! Capture those memorable moments.
5.
Spend time with yourself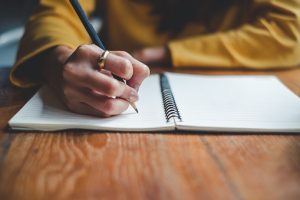 Other than spending time with your loved ones, spending time with yourself is also really important. If you are a Christian, you can use this day to journal and reflect about yourself and how you can grow in your faith. It can be as simple as participating in more church activities, reading your bible more often or setting aside more time in the day for prayer. However, if you are not a Christian, you can definitely use this day to treat yourself! Since Easter always falls on a Sunday, you can have a Sunday reset treat and shop for some Health and Wellness products to care for your holistic health. Do stay tuned for the Coco Veda Sale commencing this 15th of April 2022, on Good Friday, till 17th April, which is Easter Sunday itself. It will be a Buy 2 Single Items get 15% off discount. Pamper yourself this Easter Sunday and get all your Health and Wellness needs for the long work or school week ahead.