Earth Hour 2022: Protect the Earth Today and Shape our Future
by
Coco Veda Team
March 28, 2022
"Earth provides enough to satisfy every man's needs, but not every man's greed." – Mahatma Gandhi
Earth Hour is celebrated annually. It is observed on the last Saturday of March to bring everyone together and raise awareness about environmental issues. This is not just an event but a movement that invites people from all walks of life to fight for the same planet we all inhabit. 
What do we do on Earth Hour?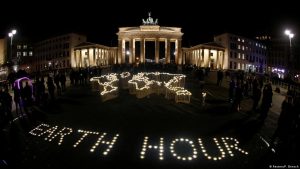 "One day of Earth Hour is not enough to Save our Earth, but we should follow it everyday in our life." – Arabinda Bose
On this day, the world comes together to switch off their lights and show their support for the efforts to fight climate change. Earth hour was first observed in 2007. This was initiated by the World Wildlife Fund (WWF) and partners. The symbolic lights-out event embarked its journey in Sydney and is now celebrated in more than 190 countries and territories. Over the years, Earth Hour has not only become a lights-out event, but this has encouraged several movements, campaigns and concrete actions to help the environment.
Positive Impacts of Earth Hour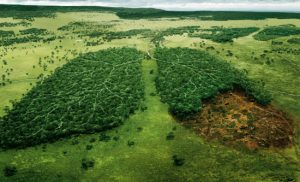 "A nation that destroys its soil destroys itself. Forests are the lungs of our land, purifying the air and giving fresh strength to our people." – Franklin D. Roosevelt
The first Earth Hour celebration in Sydney saw more than 2.2 million people participating in the event by turning off their lights for one hour. This showed the massive support of the people and a great kick-off to this remarkable movement.
In 2009, Earth Hour broke the record by being the world's largest grassroots movement for the environment. This was followed by a significant change in 2012 where over 122,000 signatures for a petition led by WWF-Russia, led to Russia passing a law that will better protect the country's seas from oil pollution.
In the next year, more concrete actions were made such as the 2,700 hectares of land established by WWF-Uganda which became the first-ever Earth Hour forest. On top of that, Earth Hour also helped in tripling the area of protected waters in Argentina with the creation of the 3.4 million hectare Banco Namuncura (Burdwood Bank). This is the largest marine protected area in the country. There is a long list of positive impacts brought about by this event and Earth Hour continues to make meaningful impacts to our environment as it continues to be celebrated in March every year.
Earth Hour Theme 2022
"You are failing us. But the young people are starting to understand your betrayal." – Greta Thunberg
This year, we have celebrated Earth Hour on the 26th of March, Saturday at 8.30-9.30pm. The theme for this year is "Shape our Future". This highlights the importance of making changes and uniting as a society to protect the Earth for the future generations inhabiting it. We need to come together to raise awareness and act on effective solutions to stop the damages in our climate. It is a pivotal year for everyone to realize the massive damage we have caused our planet, and impose a sense of urgency to make changes in order to keep the riches and beauty of the world for years to come.
Environmental Issues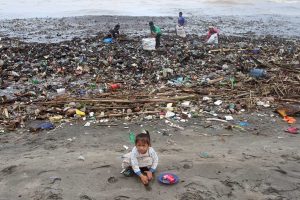 "I want you to act as if our house is on fire. Because it is." – Greta Thunberg
Environmental issues are problems with the planet's systems (air, water, soil etc.) that were a result of human interference or mistreatment of the planet. There are several major environmental catastrophes we are facing due to our lack of responsibility to care for our planet. For instance, Australia and the US have experienced some of the most devastating bushfire seasons ever recorded. There has also been microplastic found in Antarctic ice for the first time. Furthermore, there was a heatwave in Antarctica with temperature rising above 20 degrees. In California, there have been record-breaking wildfires that have blocked out the sun. Our planet is poised on the brink of a major environmental crisis with disasters and tragedies getting more destructive if we continue our harmful and unsustainable ways of living.
How can we help?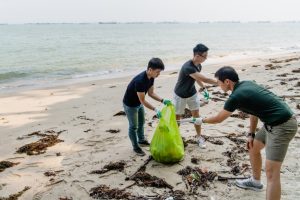 "You must unite behind the science. You must take action. You must do the impossible. Because giving up can never be an option." – Greta Thunberg
One of the ways we can make our voice heard is to participate in events or movements such as Earth Hour. If we come together and unite, we can amplify our voices to be heard by the leaders and decision-makers. We have proven the effectiveness of unity with the petition signed in Russia to pass the law for the protection of the country's seas from oil pollution.
Another way we can contribute is by volunteering. In Singapore, there are a lot of opportunities you can join to volunteer and make a difference. One of them would be signing up to be a SG Clean Ambassador. This will allow you to take part in outreach activities that help raise awareness and encourage adoption of SG Clean measures in the wider community. People's Association Youth Movement (PAYM) is another volunteer opportunity you can participate in. With the growing interest of youth in the environment, PAYM50Green Campaign was established. This supports the Youth Networks in organizing ground-up initiatives across Singapore in 3 main areas, projects relating to the 5Rs (Recycle, Reuse, Reduce, Refuse, Rot), community clean-up, and coastal clean-up with kayaking.
Lastly, we can integrate more sustainable and eco-friendly habits in our daily lives. We can do so by supporting brands that are eco-conscious and practice responsible production. In support of the environment, Coco Veda has created the 5R's Philosophy – Reduce, Reuse, Refill, Recycle and Rethink. As a result of this, over 60% of our product packaging is in glass and the remaining is Reusable, Refillable and Recyclable plastic. Since all of Coco Veda's products are pure, concentrated and long lasting, this minimizes packaging consumption by over 50% as opposed to the industry benchmarks for similar products.