Global Recycling Day
by
Coco Veda Team
March 14, 2022
"Be the change you want to see in the world." – Mahatma Gandhi
Most of us are aware that our way of living has not been sustainable for our planet over the years. According to The World Bank, the world generates 2.01 billion tonnes of municipal solid waste annually. With this, at least 33 percent are not managed in an environmentally safe manner. Global recycling day was recognized by the United Nations in 2018, in order to highlight the significance of recycling and conservation by educating the world about the status of our essential resources. It is celebrated annually on the 18th of March.
What is Recycling?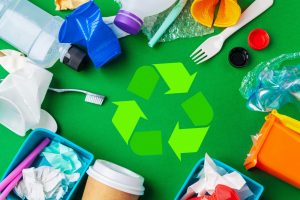 "There is no such thing as 'away'. When we throw anything away it must go somewhere." – Annie Leonard
Recycling refers to the process of separating, collecting and remanufacturing or converting products that have already been used into new materials. Did you know that there is an estimated 75% of  all waste that can be recycled or repurposed? Almost all of the things around us such as plastic, paper, or aluminum can be recycled. The only difference is that different materials require different techniques of recycling.
Why do we need to Recycle?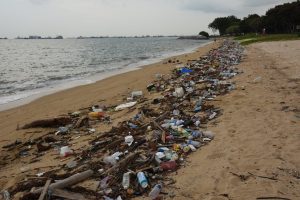 "Environment is no one's property to destroy; its everyone's responsibility to protect." – Mohith Agadi
The world's natural resources are finite and if we continue on the rate of consumption we are going, soon enough we will run out of natural resources. Recycling is a great solution to this problem as it helps to reduce our consumption by recycling materials to be reusable again. This is part of the three golden rules of sustainability (Reduce, Reuse and Recycle). One such example would be recycling paper and wood so that there is less demand in cutting more trees and destroying forests. Recycling has helped in reducing carbon emissions by over 700 million tonnes every year. Aside from its environmental benefits, recycling also has a positive impact on the economy? Recycling and manufacturing industries help increase job opportunities for a community, wages and tax revenues. There are over 1.6 million people who are being employed by the recycling industry all over the world. Over the years, the yearly contribution of recycling will increase to $400 billion.
What is the right way to Recycle?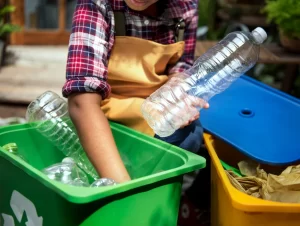 It is important to educate yourself on the proper way of recycling. According to Towards Zero Waste, 40% of what is placed inside the blue recycling bins in Singapore are not suitable for recycling. This is because it is contaminated with food and liquids, or made of non-recyclable materials. Before throwing trash in the blue recycling bins, you have to check the labels to confirm that your materials are suitable for recycling. The most common materials that can be recycled include glass, paper, plastic and metal. Lastly, the most important tip you have to remember is to clean your recyclable materials before throwing them in the bin. When the containers are wet, greasy or contain food, they will contaminate the rest of the items in the recycling bin. This means you are creating more waste since contaminated items can no longer be recycled. Therefore, do remember to rinse your items such as canned drinks, shampoo bottles or cosmetic jars before disposing them for recycling.
How to celebrate Global Recycling Day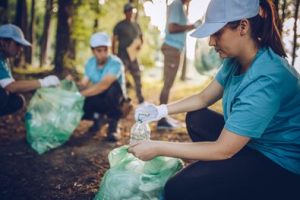 "Raising awareness on the most pressing environmental issues of our time is more important than ever." – Leonardo DiCaprio
On Global Recycling Day, we are reminded of our responsibility to care for our planet. It is an event that raises awareness to our unsustainable ways of living. We can change this by integrating eco-friendly practices such as recycling. A crucial step to promote this cause is to educate people around us. The more people we can encourage to practice this habit, the greater environmental impact we can do for our planet. Another way to celebrate this meaningful occasion is to support businesses that promote and use recyclable packaging. In Coco Veda, one of our values includes the responsibility to care for our planet. This is why sustainability is embedded within our business model, with our entire packaging being reusable, refillable and recyclable.
Let us all celebrate this day with a more determined mindset to create notable impacts to our environment. Our planet needs us to step up and save it from complete destruction. It is time for us to change our selfish ways, and work towards a more sustainable future for our children and the generations to come!