Health Tips: Virgin Coconut Oil vs. Coconut Oil
by
Coco Veda Team
March 22, 2022
Virgin Coconut Oil is a well-known ingredient for food and even for health and wellness products. However, this is usually confused between Coconut Oil. Although these ingredients both come from coconuts they have very different qualities. Most people are not aware of this and would assume that both share the same characteristics. In this blog, we will be discussing and clarifying all these misconceptions.
Process
Virgin Coconut Oil is not harmed by heating processes as it uses cold-processed technology. This extraction process preserves the natural goodness of the coconut milk. However, for regular coconut milk, it goes through a process that makes it suitable for consumption but it extracts all the natural values. Regular Coconut Oil is made from dried coconut kernel which is called "copra". The copra is pressed, extracted oil is refined, decolorized and bleached.
Health Benefits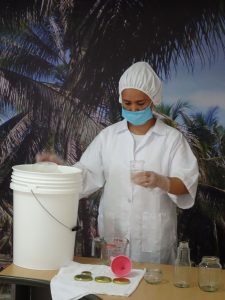 Coconut Oil is hydrogenated which means it can contain some trans-fat. However, Virgin coconut oil is rich in medium-chain fatty acids, has good cholesterol and almost negligible amounts of trans fatty acids. Virgin Coconut Oil also helps to increase the body's metabolic rate which in turn helps in reducing weight. 
Skincare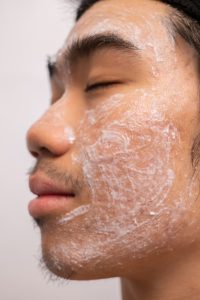 It is crucial that you are using the right type of coconut oil for skin care as this can make it break it for you. Coconut Oil is comedogenic, this means it can clog pores and cause breakouts. As for Virgin Coconut Oil, it is abundant in Vitamin E which means it is a good facial cleanser, moisturizer, sunscreen, it can treat many skin disorders such as eczema and does not clog pores. 
Haircare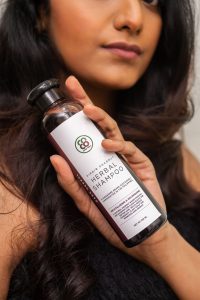 Virgin Coconut Oil is good for moisturizing and nourishing the scalp since it has essential proteins and repairs damages. This gives the hair its natural shine and radiance. In contrast to this, the lauric acid in coconut oil reduces inflammation but causes hair to thin and fall out. Coconut Oil can also make colored or treated hair strands weak and brittle because it is important that your hair receives amino acids. Coating the hair with Coconut Oil can pose a problem to this.
Coco Veda's Key Ingredient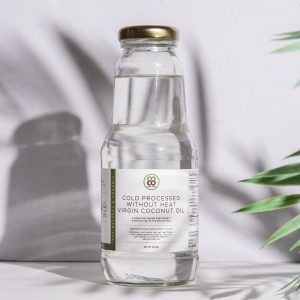 All of Coco Veda's products contain ingredients that are vegan and organic, with our lead ingredient being the Certified Food Supplement Grade premium Virgin Coconut Oil. This is sustainably sourced by the Farmer Cooperatives that we support. It is important to distinguish the difference between our key ingredient, the Virgin Coconut Oil and regular Coconut Oil as discussed in the blog to understand why we have chosen this ingredient. Its long list of health benefits is definitely one of the greatest assets of our products.