History of Chinese New Year
by
Coco Veda Team
January 31, 2022
This year we will be celebrating Chinese New Year on the 1st of February 2022. However, did you know that the date of the celebration changes every year. This is because it marks the start of the Lunar New Year which is the start of a new moon. It varies from the "Gregorian" calendar which always starts on the 1st of January. The festival falls between 21 January and 20 February every year and lasts for up to 16 days.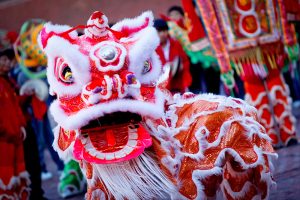 Origin of Chinese New Year
There are a lot of stories and myths about the origins of Chinese New Year but one of the most popular is about the mythical beast Nian. It is said that Nian ate livestock, crops, and even people on the eve of a new year. This is when people started traditions like putting food at their doors to prevent Nian from attacking and causing destruction. People also put up red lanterns, red scrolls on their windows and doors and crackled bamboo (later replaced by firecrackers), as there was a wise old man that figured out that Nian was scared of loud noises and the colour red. The monster Nian never showed up again.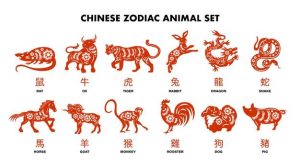 Zodiac Animals
Each year corresponds to one of the 12 zodiac animals which are the rat, ox, tiger, rabbit, dragon, snake, horse, sheep, monkey, rooster, dog and pig. There are also five elements of the earth, water, fire, wood, and metal that represent every new year. This 2022, is associated with the water tiger. These zodiac animals are from the cycle of 12 stations or "signs" along the apparent path of the sun through the cosmos.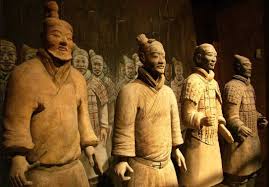 Chinese Dynasties
It is believed that the Spring Festival was initiated by the Shang Dynasty (Chinese: 商朝; Pinyin: Shāng cháo). The custom to begin agriculture on New Year celebration began in the Western Zhou Dynasty (Chinese: 西周, Pinyin: Xī zhōu). As for the practice of shou sui and the use of firecrackers, it was during the Cao Wei (Chinese:曹魏; Pinyin: Cáo wèi) and Jin Dynasties (Chinese: 晋朝; Pinyin: Jìn cháo). Shou sui is the gathering and staying together during the time between the changes of the years. All these traditions and beliefs during the New Year are thousands of years old and are steeped in legends.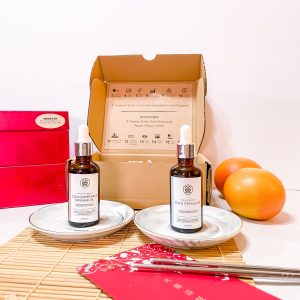 Shen ti jian kang (身体健康)
During Chinese New Year, people greet one another with lucky sayings and phrases to wish each other good fortune and health for the year to come. One of the more popular phrase is "Shen ti jian kang (身体健康)". As our world is still facing the uncertainty of Covid-19, this phrase carries more value than ever. This year, as you wish your loved ones good health amidst this health crisis, share our exclusive 养身之宝包 – Wellness Bundle to help them kickstart their health and wellness journey for the year ahead.