Rare Disease Day
by
Coco Veda Team
February 28, 2022
"Rare Disease Day means my child becomes part of a larger community of voices showing how beautiful rare is" – Miriam Gwynne
Rare Disease Day is observed every year on 28 February and 29 in leap years. It is celebrated to raise awareness for the 300 million people worldwide who have a rare disease and require immediate and urgent attention. This day was set up by EURODIS and 65+ national alliance patient organization partners to work towards equity in social opportunity, healthcare, and access to diagnosis and therapies for people living with a rare disease.
What is a Rare Disease?
A disease is considered rare when it affects fewer than 1 in 2000 people. It is a life-threatening or chronically debilitating disease that is complex. There are an estimated 5000 to 8000 different rare diseases and most of them have a genetic origin. They usually do not have a cure, cannot be prevented and have no effective treatment.
Challenges
"Rare Disease Day is a day where people can see this and realize the hardship of fighting something you know nothing about." – Sumathy Lal
There is usually a delay in diagnosis due to the lack of scientific knowledge and quality information. The wide diversity of disorders and relatively common symptoms can also lead to misdiagnosis for people with underlying rare disease. Furthermore, symptoms vary from disease to disease as well as from patient to patient suffering from the same disease. To ensure that experts, researchers and clinicians are connected, research needs to be international.
Progress
"He is someone's hero. Someone out there in this world is looking up to him and sees him as the Superman we think he is." – Gage's mom, Kellie Ewell (Diagnosis: Diffuse Cutaneous Mastocytosis)
Rare Disease Day has made important progress with joint international advocacy efforts for universal health coverage (UHC), which is part of the United Nations Sustainable Development Goals (SGDs). This is to advocate for equitable health systems that meet the needs of people affected by rare diseases. As we work for inclusivity in our society, Rare Disease Day plays a great role as a human rights priority at local, national and international level. In 2008, events took place in just 18 countries and in 2019, it has rapidly increased its reach to events being held in over 100 countries. Rare Disease Day continues to make a difference every year as it is celebrated on the last day of February.
Stories of People with Rare Disease
"
Simply because someone's issues are unknown or rare does not minimize their pain." –
The Story of Charlotte
Charlotte was 11 when she was diagnosed with Brown Syndrome. This is the common name for 4th nerve palsy, a rare disease impacting your eye. She has multiple issues with her joints, was underweight, behind in growing, experiencing excruciating pain, swelling and bruises. You can read more of her story here.
"Increasing access to HAE medications in concurrence with increased awareness saves lives, improves patient outcomes, and allows people with HAE to live out their lives in a more fulfilling and positive way." – The Story of Maddie
Maddie is from Pittsburgh, Pennsylvania in the US and has been diagnosed with Hereditary Angioedema type 1. This is a rare and potentially life-threatening genetic condition involving a defect in the gene that controls a blood protein called C1 Inhibitor. Its deficiency causes a chain reaction of cellular events that result in swelling episodes throughout her body. Throat episodes can cause asphyxiation and death, while attacks in extremities, stomach, and face can cause extreme pain, discomfort, and immobilization. You can read more of her story here.
How can you help?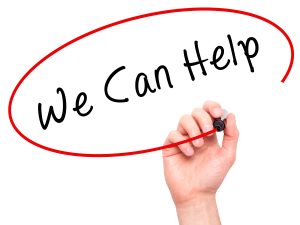 You may be wondering how you can contribute to help with this cause. One of the most practical ways that anyone can help is to educate themselves. Take some time to do your research and learn more about the diseases and what further treatments and studies are lacking to aid the patients. Another integral part to supporting this globally-coordinated movement is to participate in events that are aimed to advocate and assist with the progression of medical treatment and studies. You can even donate to help fund these efforts such as the Rare Disease Fund by KK Children's and Women's Hospital. Lastly, you can help increase awareness for these diseases to garner more help and attention from people. Coco Veda is not just a Health and Wellness brand but we also believe in using our platform to help anyone in need. In recent years, we have also taken part in raising awareness for certain illnesses to educate people and empower the patients.