Share Love and Care this Random Act of Kindness Day
by
Coco Veda Team
February 14, 2022
"Be kind whenever possible. It is always possible." -Dalai Lama
As we run to catch our trains to work, or buy our breakfast in the nearby coffee shop, we meet a lot of different people. Most of the time, we focus so much on ourselves that we forget to consider the feelings of the people around us. If you were annoyed with the ticket counter staff who was taking his own sweet time to top-up your train card, you may not know that he recently got into a fight with his wife and they are getting a divorce soon. The truth of the matter is, we will never know what everyone else is going through and choosing to be kind is the best way to make that much of a difference to our society.
History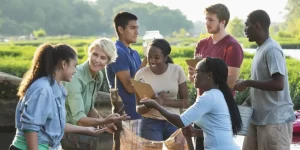 The "Random Act of Kindness Day" began in 1995. It was initiated by The Random Act of Kindness Foundation in Denver, Colorado. This event was later recognized by New Zealand in 2004, and the observance of the holiday became more and more widespread. This event is celebrated on February 17 in the US and September 1 in New Zealand. In 2009, Caitlin Boyle introduced "Operation Beautiful". She wrote "you are beautiful" on a sticky note, and pasted it on a public restroom mirror. The movement was aimed to end negative self-talk amongst the public through positive messages encouraging self-love.
3 Simple Activities to Share Kindness
1) Greet a Stranger: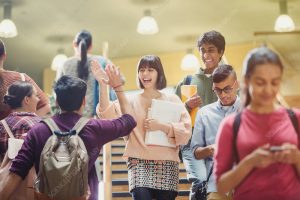 "Kind words can be short and easy to speak, but their echoes are truly endless." – Mother Teresa
A simple "Good Morning!" or "Good Afternoon!" can already make a great impact on someone's day. Let us make it a habit, not only on Random Act of Kindness Day, but everyday, to greet the people we meet with a smile on our face to make them feel acknowledged and cared for.
2) Be Considerate: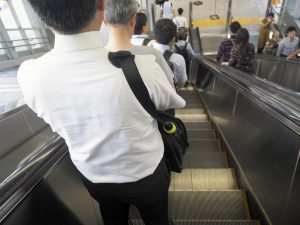 "Carry out random acts of kindness with no expectation of reward, safe in the knowledge that one day someone might do the same for you." – Princess Diana
There are small details on our day that we may not pay much attention to, but can bring significant changes to someone else's mood. For instance, when you are taking the escalator, make sure to stand on the left side so that you are not blocking the people who need to run after their train. This may not be a big deal to you but it can appear really rude and frustrating to the people who are rushing to catch their train.
3) Be more Understanding: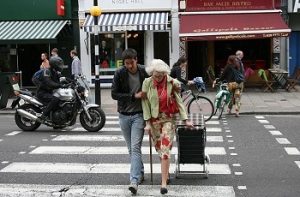 "Kindness begins with the understanding that we all struggle." – Charles Glassman
In our society, we are a mix of unique personalities, capabilities and cultural backgrounds. This is why it is very important for us to be more understanding with the people around us. If you are crossing the road behind an old lady, do not be impatient and say disrespectful words such as "Can you hurry up?". We all need to understand that we have our own sets of weaknesses and strengths and we should uplift each other instead of putting each other down. Instead of being selfish and focusing on our own daily concerns, let us take some time on our day to help people who are in need. In this case, instead of putting pressure on the old lady to walk faster, we can lend her a helping hand and help her cross the road safely.
Random Act of Kindness Day is a great reminder to be more mindful of the people around us. In Coco Veda, we maximize our efforts to help perform Positive Community Transformations with sustainable job creation and training.  We aim to make a difference in the lives of the Farmer Cooperatives we work with and the Women Operations Team that we empower. As much as we can, let us strive to spread kindness and pay it forward to our communities not only on this special day, but everyday of the year!