World Day of Social Justice (Gender, Poverty and Physical Discrimination)
by
Coco Veda Team
February 21, 2022
"
Where justice is denied, where poverty is enforced, where ignorance prevails, and where any class is made to feel that society is an organized conspiracy to oppress, rob and degrade them, neither persons nor property will be safe." -Frederick Douglass
Did you know that World Day of Social Justice is observed on February 20 every year? On this day, we recognize everyone has a voice against social injustice. It is celebrated to bring the various communities internationally together to eliminate poverty, gender, physical discrimination, illiteracy, religious discrimination to make a socially integrated society. The theme for this year is "Achieving Social Justice through Formal Employment.
History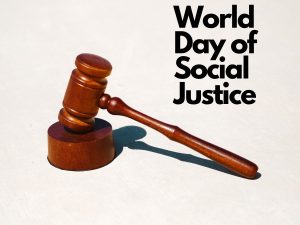 World Day of Social Justice is an event declared by the United Nations. On November 26 2007, the UN reviewed the Declaration of Copenhagen and Programme of Action for Social Development. They later declared that right from the 63rd session of the General Assembly, February 20 will be observed as the World Day of Social Justice. The International Labour Organization unanimously adopted the ILO Declaration on Social Justice for a Fair Globalization on 10 June 2008. This is the third major statement of principles and policies adopted by the International Labour Conference since the ILO's Constitution of 1919.
Gender Discrimination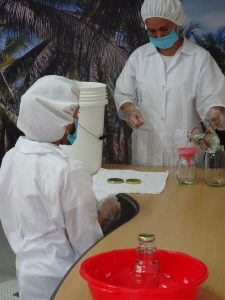 "It is time we see gender as a spectrum instead of two sets of opposing ideals." – Emma Watson
World Day of Social Justice is a reminder to everyone that people should be given equal opportunity no matter their gender. We need to fight the stereotypes concerning gender that hinder men and women to showcase their full potential. In Coco Veda, one of our visions is to empower women through sustainable job creation and training. We have an All-Women Operations Team which have become the Breadwinners for their families. The world is far from achieving total gender equality, but each of our actions can be an instrument for the society to move one step back, or closer to attaining social justice. Let us help our society move forward by abolishing gender stereotypes and supporting causes that fight for Gender Equality.
Poverty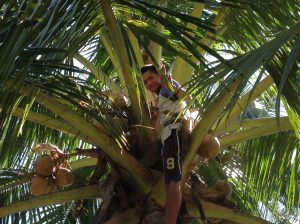 "Overcoming poverty is not a gesture of charity. It is an act of justice." – Nelson Mandela
No matter where you are in the world, you would have seen the different lifestyles of people from different social classes. This is the reality of the planet that we live in. Money plays an essential role in people's lives and sometimes, our society bases our worth on our wealth. World Day of Social Justice is a reminder that we should put an end to this vicious cycle. We need to provide opportunities for families suffering in poverty to break themselves out from this lifestyle. This is why Coco Veda aims to create Positive Community Transformation by helping Farmers in the rural parts of the Philippines. We work with these Coconut Farmers directly so that we are able to cut out the middlemen and get more money directly into their hands. This provides Sustainable income for their Families and will allow them to get their children proper education in the hopes of a brighter future.
Physical Discrimination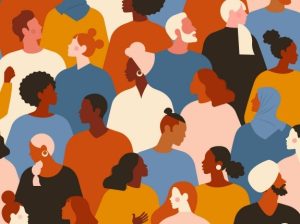 "There is no greater disability in society, than the inability to see a person as more." – Robert M. Hensel
Physical Discrimination is nothing new and has been an on-going problem for decades. Society needs to stop creating beauty standards and realize that beauty is represented in different ways. All of us carry unique features and we have no rights to put down a definition to what should be regarded as beautiful. World Day of Social Justice is a reminder to us that we should create a healthier environment for ourselves and the people around us to embrace our own uniqueness and beauty.